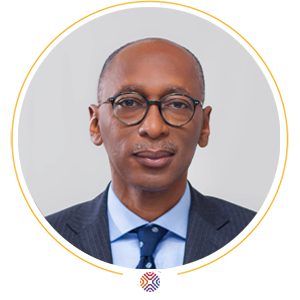 CHAIRMAN
Ibrahim Dikko
Mr. Dikko obtained his LL.M [Corporate & Commercial Law] degree from the Queen Mary & Westfield College, University of London, England after obtaining his LL.B from the University of Buckingham, England. He was called to the Nigerian Bar in 1990.
He has worked in a variety of roles and industries that span corporate finance, banking and information technology and telecommunications. He worked at Kenneth Michael & Co between 1991 and 1992 and was on the team responsible for setting up the first discount house in Nigeria and was chairman of the discount house from 2002 – 2012. He also worked as Executive Director in Resourcery Plc. from 2000 to 2007 and was Vice President (Regulatory & Corporate Affairs) with EMTS Ltd (trading as Etisalat Nigeria) until 2017.
He consults on regulatory compliance with a focus on competition regulation and has a keen focus on corporate governance.